The
AFP/Access, Access Restriction (ACLs), Summary
window provides information about existing ACLs on the server. .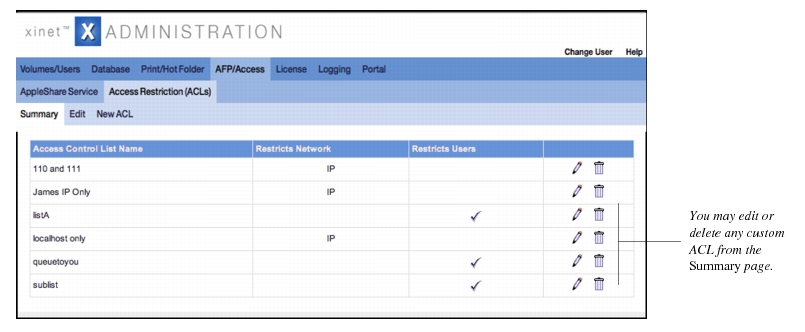 You can edit or delete any custom ACL form the server from the
Summary
page. Simply click the appropriate icon associated with the ACL to do so. Take care when you delete a custom ACL, however. Deleting it will revert any use of the ACL to
Local Hosts only.