Some Web browsers correct color displays based on ICC profiles, so you may want to think about the profile that Xinet inserts when it generates previews. By default, the server will embed an
RGB
profile; but you can easily assign another (or none at all), using the steps shown below.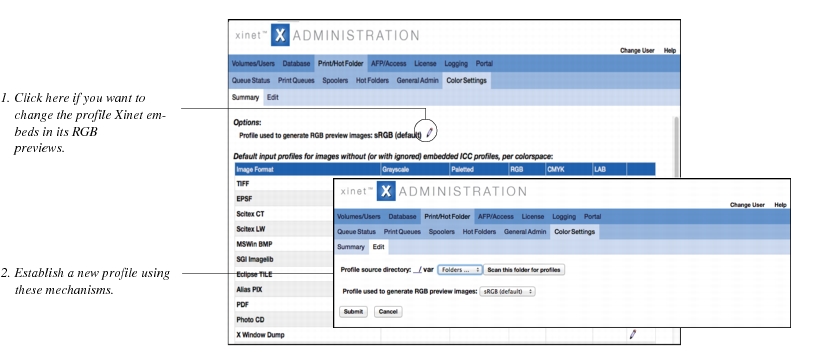 If you do not want profiles embedded, you have the option of selecting
(None)
from the
Profile used to generate RGB Preview images
popup list.
The
Color Settings, Summary
page provides information about how Xinet will associate color profiles with each type of image in various color spaces when images don't already have profiles already embedded. You can change these settings using the
Edit
icon for each image type.