The
Logging, Database
tab presents the contents of the
venture.log
file.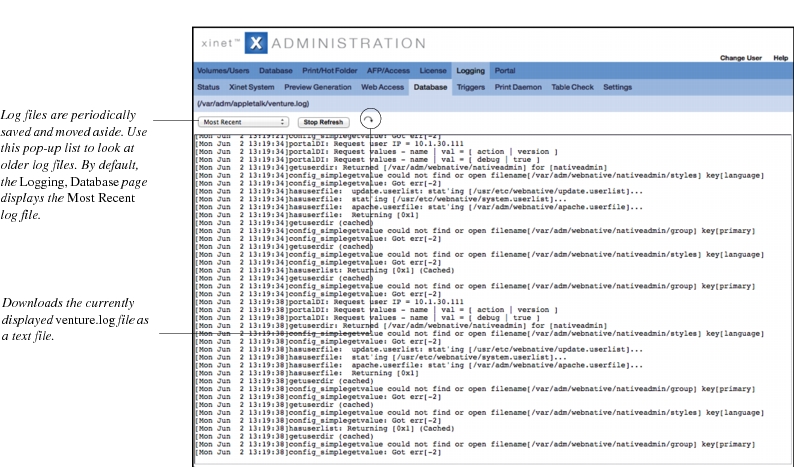 When the
syncvoltodb
(8) process runs periodically, the
venture.log
rotates, with the
venture.log
becoming the
venture.log.old
. A new
venture.log
file will be created
only
when there is something to report to it;
for example.
, a new log does not automatically get made.
Use the steps described in
Xinet TechNote 147: Repairing Venture MySQL Tables
to check and repair the database. If you encounter problems you can't fix yourself, Xinet Technical Support may ask to see the contents of the
venture.log
, or upon occasion ask that you search for something in it. The
Download Log File
icon will facilitate that process.